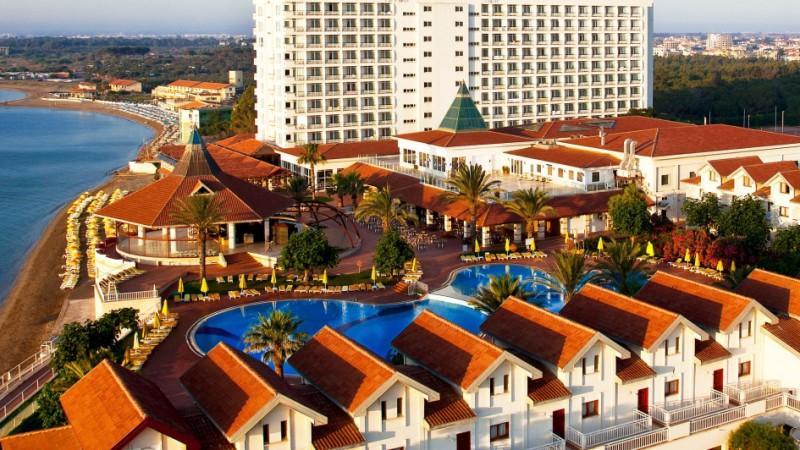 Cyprus Magosa is a region referred to by different names. Famagusta is the name of the region, which is also known as Famagusta and Magosa. Mogosa is a port city with its historical and natural beauties. There are many hotels and businesses where you can spend your holiday. We will share some of them in this article so you can get an idea.

Salamis Bay Conti Resort Hotel
You can have an extremely comfortable holiday in this hotel, which you can choose to get the holiday you dream of and experience unforgettable moments. Activities organized day and night with an understanding of never-ending entertainment will take you away from stress and provide complete relaxation. Sometimes you will be emotional with concerts organized by famous artists and your favorite songs and sometimes you will not be able to stay in your place. Salamis Bay Conti Resort Hotel Casino offers you comfort with each of its different room alternatives. In addition to the rooms located in the main building, you can choose from suites, villas, park, garden and club rooms. Selçuk Restaurant, Turkuaz Ala Carte, Chinese Restaurant and traditional pancake house in the hotel; offers you food which suits your taste preference.
This hotel located in the center of Famagusta guarantees a perfect holiday with its rooms, sense of entertainment and ease of transportation. There are different concepts in 102 rooms. You can choose from standard, junior suite, grand palm suite, resident suite and family room rooms. The hotel is a 5 star boutique hotel. It has restaurants and bars that offer different alternatives in food & beverage. Arkin Palm Beach Hotel provides service with its high capacity halls for your organizations such as conferences, meetings and weddings. In saunas and gyms, you can easily get your body into shape.
This hotel offers the most preferred bungalow room concept for those looking for a natural holiday. The hotel has a capacity of 665 beds and has a botanical garden with 400 different plants. Being located 40 km from the airport makes transportation very easy. You can have a holiday with the comfort you want in villa, standard and bungalow rooms. You can have fun at the casino with 139 machines. You can try different foods and drinks at Beach Fish, Garden Restaurant and Moonlight Bar.
Mimoza Hotel opens the doors to a unique nature and a peaceful holiday. You can have an unforgettable holiday with an immaculate sea view next to the Mediterranean Sea. It offers you the comfort you are looking for with 3 suit rooms and 42 standard rooms with different bed types. It is one of the best hotels in Magosa where you can go for a holiday accompanied by fun beach parties, high-Action Water Sports.
It is located in Çatalköy District of Famagusta. It has 55 rooms in total. The distance to the airport is 60 km. Thanks to its proximity to the city center, you can easily go on a tour of Magosa attractions. Fitness facilities allow you to keep in shape. You can create a healthy eating program with a wide range of food alternatives.
It is located in the Yeni Bogazici location of Magosa. It is located close to the ruins of Salamis, one of the historical points of magosa. In this way, you can have a holiday intertwined with both nature and history. Since it's close to the city center, you can easily explore the city. Rooms are classified as deluxe and standard. In the hotel's main restaurant, you can try different tastes of international cuisine. In its Irish Pub and the all-day open bar, you can have pleasant conversations accompanied with alcoholic and non-alcoholic drinks. Oscar Park Hotel Cyprus offers you an unforgettable holiday with privileged entertainment services and comfortable rooms.