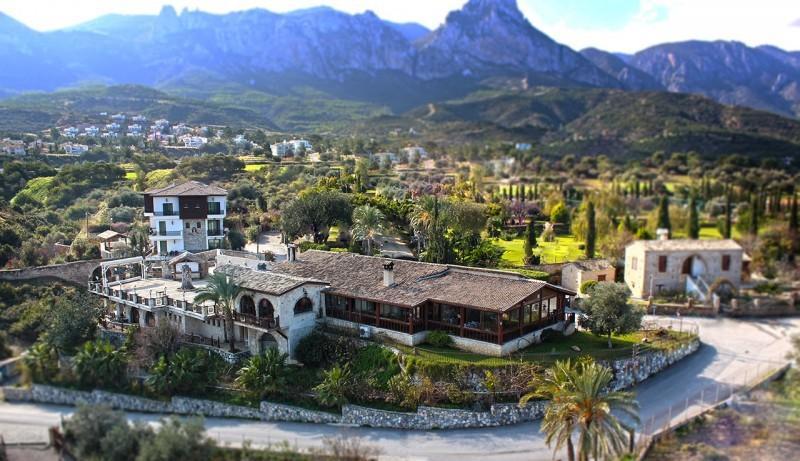 If you want to have a perfect holiday with your loved ones, away from the crowds of tourists in the middle of the Mediterranean, you can take a look at Northern Cyprus Boutique Hotel options. You can customize your holidays with the unique concepts and warm environments of boutique hotels with fewer rooms compared to other facilities. Cyprus, which is an attraction center with its sea, nature and unique food opportunities; awaits its guests with boutique hotel options suitable for all tastes and budgets.

Grand Center Boutique Hotel
Located in Kyrenia, one of the most popular holiday resorts of the island, the property welcomes its guests with the comfort and superior service understanding that they provide. This boutique hotel with a total capacity of 20 rooms is only 750 meters away from the sea. The rooms of the facility have been carefully designed for the comfort and convenience of the guests. The property, which is a good alternative for a holiday alone with your lovely family, is among the top boutique hotel options in Kyrenia. It serves with two restaurants, an A la Carte Restaurant and an indoor restaurant. In addition to local dishes, different tastes from world cuisine are also included in the menus of restaurants. There is also a bar with alcoholic and non - alcoholic beverage options. Offering a pleasant holiday environment in the city center where you can get away from the crowd, the property also produces solutions to make your holiday easier with its airport transfer and car rental services.
Kemerli Konak Boutique Hotel
Impressing its guests with its authentic structure and magnificent appearance, the property manages to make a name for itself among Cyprus Kyrenia Central Boutique Hotels with its quality service. It attracts attention with its location at a short distance from the city center of Kyrenia, a peaceful environment among olive trees and the opportunities it offers. Its rooms with mountain and sea view are designed in a very comfortable and authentic way. Everything you might need during your stay is carefully considered and placed in the rooms. An elegant dinner with delicious dishes awaits you at the A la Carte and outdoor restaurants located at the facility. You can have a pleasant time in the outdoor swimming pool located in the lush garden of the property. You can easily reach the city center from the property, which carries the most beautiful reflections of Cyprus' architectural structure.
This small facility consisting of only three rooms is located very close to the historical Kyrenia gate, one of the most touristic locations in Nicosia. Welcoming us first in the Nicosia Boutique Hotel list, Gül Hanım House would be the right choice for you if you are planning a cultural trip and stay in the city center. During your stay, you can start the day with free breakfast service. It has authentic room concepts with white, red and yellow rose names. It mostly appeals to fun group of friends and romantic couples. Each room has air conditioning, so you can control your room temperature as you wish. Likewise, it is equipped to meet nowadays needs such as television and wireless internet. An extension of the authentic ambiance welcomes you in the gastronomy section.
Sea Life Long Beach Hotel
Located in Famagusta, which has the most unique nature of Cyprus, this facility is among Famagusta Boutique Hotels where you can stay with your family comfortably. Moreover, it opens the doors of an economical holiday with special discounts for its guests. It appeals to all kinds of needs with a single standard room option. In addition to the TV, there are also shower and air conditioning in the rooms. Mini bar and room safe are also available for your comfort. Located 500 meters away from the sea, the property offers service with a private beach and an outdoor swimming pool. Among the facilities of the property, there is Restaurant where you can eat the most special dishes of Turkish and world cuisine and the bar where you can sip your drinks with pleasure.