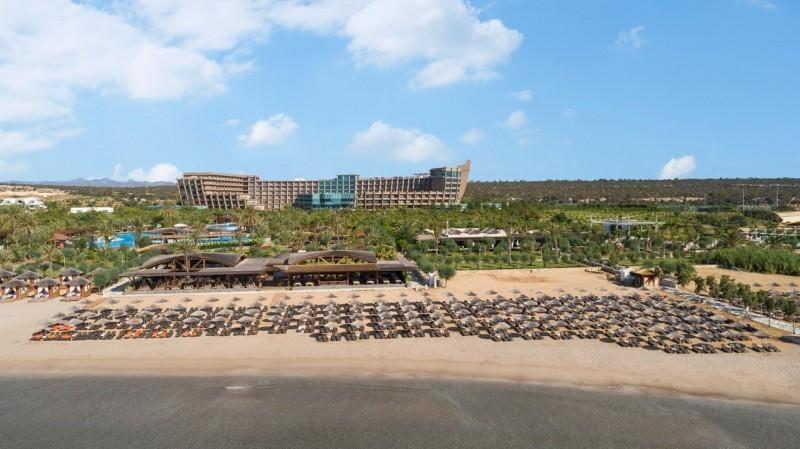 For those who want to have a perfect holiday, the hotels serving in the All Inclusive concept are a complete saviour. Because services that you would not even think of are offered to you by the hotel. In addition, each corner is designed for your comfort and entertainment. Besides offering tastes from world cuisine from breakfast to dinner, you encounter completely different entertainment alternatives. We have prepared this article that will provide you with general information about the Best Cyprus Hotels where you can easily find all these services and facilities. At the end of the article, you will have an idea about the hotels where you can get All Inclusive service and the most suitable accommodations in Cyprus. Because it is very important to get pre - information about it for a perfect stay.

Noah's Ark Deluxe Hotel & SPA
We can say that it is a facility that stands out with its great location among the hotels where you can get All Inclusive service. Noah's Ark Deluxe Hotel, which is on the seafront, also has its own private beach. In addition to this, there is a pier where you can witness to the magnificent sunset view. Inside the facility, there are 3 different A la Carte Restaurants as well as classic restaurants, both indoor and outdoor. You can easily reach the taste of the region or country you want among these options. There are 3 different swimming pools within the Cyprus Noah's Ark Hotel. You can take advantage of both fun and refreshment opportunities all day long. You can also participate in the animation show and live entertainment at the hotel.
Limak Cyprus Deluxe Hotel
If you are looking for a hotel with an All Inclusive concept in the Cyprus Famagusta region, Limak Cyprus Deluxe Hotel is ideal for you. Each of the spacious and comfortable rooms of the property has air conditioning, TV and minibar. In addition, all kinds of bathroom and care set up you may need in your room are specially prepared for you. We can also say that this set up includes a hair dryer as well. Every detail has been thought out so that you do not skip your workout program during your stay at the hotel. For this purpose, a Fitness Center and Tennis Court are available within the facility. If you wish, you can visit the massage parlor or SPA center to relieve your tiredness after your workout. With a wide variety of entertainment facilities, you can enjoy all day long entertainment in one of the various pools in the hotel. If you are one of those who prefer the sea and not the pool to cool off, then you can spend time on the hotel's own private beach.
Merit Royal, located in Kyrenia among the Cyprus Hotels, awaits you with its All Inclusive accommodation opitons and a completely different entertainment concept that brings with its casino. After a wonderful breakfast, you can have a great time in the indoor or outdoor pool in the facility. You can participate in fun activities such as Jet Ski, canoe and banana on the property's own beach. You can also benefit from SPA and massage facilities to relax. In addition to all these, if you like games of chance, we have very good news for you. You can find casinos in most places in Cyprus. However, Merit Royal Hotel is cut out to play a quality game in an environment compatible with the latest technology in the field of fortune games. This resort is an ideal facility for uninterrupted entertainment until the morning.
The day starts with a wonderful Mediterranean breakfast at Concorde Luxury Resort. This is how you store the energy you need to hit the bottom of the fun all day. Then, your task is to choose from a wide variety of activities and possibilities for you to enjoy. If cooling off under the Mediterranean sun is your first choice; you can spend your day in the pools or you can cool off in the sea. Various water sports activities will be waiting for you by the sea to have amazing moments. After so many entertainment and activities, you can relax in the comfortable rooms of Concorde Luxury Resort.