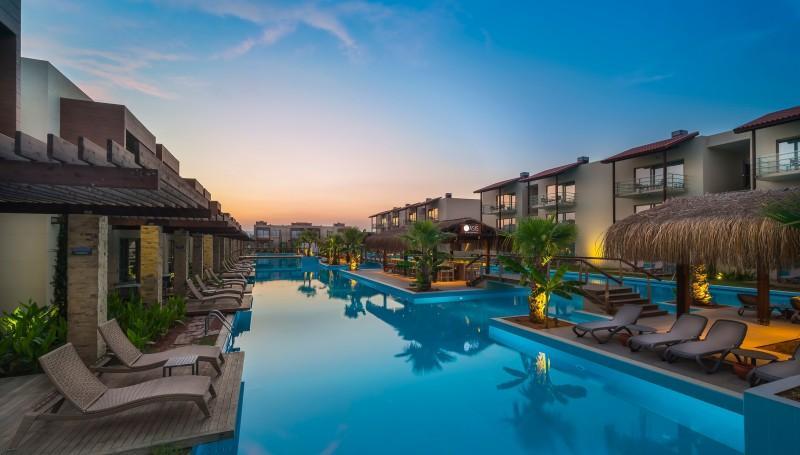 Northern Cyprus, a full entertainment and holiday island, is among the first places we will prefer during summer holidays. However, the price of the hotel we will choose for holiday accommodation is also a decisive criterion for us. Don't concern yourself about that because Northern Cyprus has many different hotels for every budget and every request. You will have the opportunity to have a holiday with the qualities you are looking for among many alternatives. Let's take a look at the services offered by the hotels and the pricing that changes accordingly. First of all, when you stay in the all-inclusive system, the accommodation price you will pay will be slightly higher. But the services you receive are exactly the kind that will be worth the money you pay. Let's not limit this to just service. When you consider all the facilities in the facility, you can call it a living center. In addition to the facilities that serve this type of all-inclusive system, you can also stay in more modest facilities. The price you will pay will be less, but we can say that you will not encounter a poor quality service.
Concorde Luxury Hotel is a hotel that can be classified as Best Cyprus Hotels. The hotel is established in a very large area in the Bafra region. It is a hotel for those who want to have a luxurious holiday with the services and facilities it offers to its guests. Located at the seafront, the property has its own private beach and many pools. In addition, a water park is also located within the facility. If you want to make a difference in your sense of fun and love games of chance, entertainment will be waiting for you at the casino here until morning. It has many facilities that appeal to honeymooners, families, children and individuals.
Buyuk Anadolu Girne Hotel
If you are one of those who want a modest stay in the center of the city, we can say that the Buyuk Anadolu Girne Hotel is perfect for you. It is only 1 km from the city center when you look at it as a location. The hotel, which provides a 4-star hotel accommodation, has a capacity of 70 rooms. This hotel, where you can enjoy a family holiday with peace of mind, has 2 separate swimming pools for adults and children. In addition, your pets can accompany you here during your stay.
Riverside Garden Resort Hotel
Riverside Garden Resort is another alternative among Northern Cyprus Hotels where you can spend a holiday with your family in Kyrenia. The distance between Kyrenia city center and the hotel is approximately 10 km. Enjoy a great holiday with the hotel's all-inclusive holiday option. Or you can stay at this hotel with more ideal options. The hotel offers you alternatives suitable for your budget in this regard. The possibilities offered to you inside the facility show that you will be full of entertainment even without stepping outside. With its various pools, delicious dishes, this is a place where you will be satisfied in terms of price performance.
If you want to stay in a quiet hotel in Kyrenia, Cyprus at an affordable price, Hotel Valide Hanım Konak is for you. We can say that both the peaceful environment, the calm nature and the services it provides are at a price that is fairly convenient. The hotel has a beautiful garden and a terrace. You can also access unlimited internet at every corner. You start the day with an open buffet breakfast consisting of Mediterranean flavors. The unique design and architecture of the hotel will fascinate you. For a holiday where you can listen to your head away from the noise of the city, we recommend that you use your preference in favor of this resort.