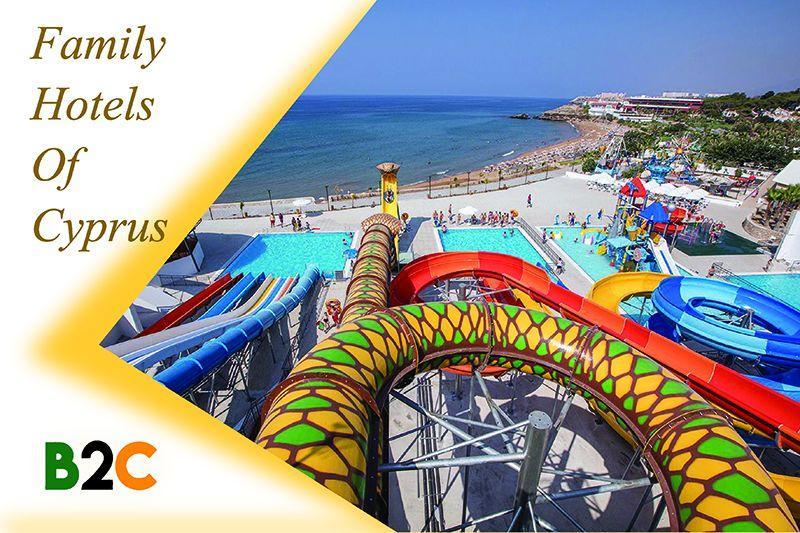 Northern Cyprus Family Hotels
You had a long and tiresome year and it is your natural right to have a nice holiday with your family. Having your holiday at Northern Cyprus all inclusive family hotels is not a dream anymore!
You can find about Northern Cyprus best family, children and children-friendly hotels through Booking2Cyprus with early reservation discounts.

You can guarantee your holiday with our refundable and non-refundable holiday package options and cancel your reservation easily if your plans change.

Children friendly hotels prominent features are activity areas, aqua parks, pools with waterslides, mini clubs and discos, children animation shows that are suitable to small guests.

On top of their special family services, family and children hotels offer unique services like spa centers, swimming pools, beaches and luxurious facilities for grown-ups as well.

Family hotels are also known as baby-friendly hotels. Baby friendly hotels, beside of presenting services such as providing nanny, stroller, diaper and baby buffet, also give parents the opportunity of having a unique holiday.

When planning a holiday, hotels that are categorized as family hotel, children hotel, children-friendly hotel and baby-friendly hotel are more preferable for families. Northern Cyprus hotels with features such as water-slider, aqua park, children's pool, mini-club and children animation shows are more popular with family customers.

Holiday and Hotel Recommendations for Families with Children; You deserve to walk away from chaos of the urban life even for a few days every year. One of the chief points families with children consider when they were making their hotel reservation is whether their hotel is children or baby-friendly. For that, please examine children-friendly family hotels at Booking2Cyprus website before making your hotel reservations.
#Northern Cyprus Hotels #Northern Cyprus All Inclusive Hotels #North Cyprus Hotels