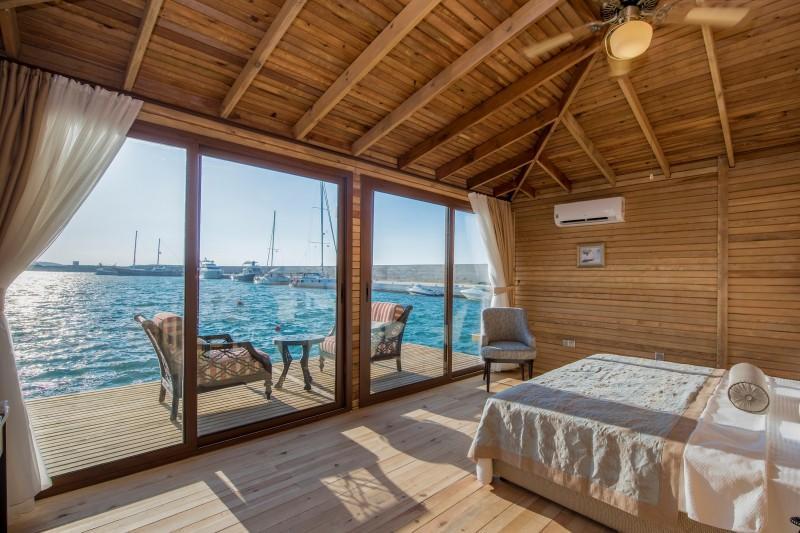 If you want to have a nice holiday in Northern Cyprus, you can read this article we prepared about the best hotels. You can choose the hotel you want according to your demands, preference and budget. Enjoy an unforgettable vacation in a holiday paradise full of golden sandy beaches, the unique blue of the Mediterranean and luxurious hotels. Northern Cyprus offers its guests a wonderful holiday opportunity with its luxurious and comfortable rooms, restaurants with rich cuisines, entertaining shows and summer concerts, and there are many options to make your every moment unforgettable.

With its seafront location, Elexus Hotel is definitely one of the most luxurious hotels in Cyprus. The resort has a magnificent sandy beach. It can also be considered as the most spectacular hotel in Northern Cyprus with its interior and exterior architecture. Providing service with full board, ultra plus concept, the hotel offers its guests a unique holiday pleasure.
Services such as spa, indoor and outdoor pools and aquapark are free of charge
In the hotel where famous artists are hosted, there are a total of 24 slides for children and adults in an aquapark area of 6000 m2. You will be satisfied with the services of the hotel, which stands out with its unique architecture and superior service quality.
Cratos Premium Hotel, one of the most luxurious hotels with its service quality and architecture, was established on an area of 105,000 m2 and offers an unforgettable holiday for its guests with its unique features.
Thanks to its seafront location, you can enjoy the view from your room to the fullest. The facility offers free facilities such as indoor pool, Turkish bath, kids club, massage, fitness center. You can easily use many services such as jacuzzi, water sports. The hotel has an important place in the night life of the island. You can also have fun in the game area which has international standards.
Les Ambassadeurs Hotel is one of the island's newest hotels and is located in Kyrenia. There is a 4-storey main building in the property with a magnificent view and coastline. The hotel serves with full board plus concept. You can use beach vehicles such as umbrellas and sun loungers free of charge at the pier in the property, which has a seafront location.
All kinds of entertainment are offered to guests in the game area. You can relieve the tiredness of the day with the spa service at the hotel.
Noah's Ark Deluxe Hotel Spa
Experience your dream holiday with modern lines in the rooms of the property, which have magnificent architecture and surrounded with endless views. From the honeymoon concept to Karina spa wellness services, you will experience the peak of grandeur and panache at the resort. Aquaparks, pools, beaches, children's club and everything in the hotel is considered for you.
Limak Cyprus Deluxe Hotel
Limak Cyprus Deluxe Hotel offers traditional hospitality and impeccable service. Everything is considered for you to have a nice holiday at the property. In a'la carte restaurants, you can taste delicious international cuisine dishes prepared by master chefs. It features aquaparks, indoor and outdoor pools. The hotel has a children's club for your children to have fun moments. You can also enjoy the animation shows held at the property. You can relax in the spacious SPA center, where different therapies and treatments are applied, and purify your body and soul from the stress of the whole year. Its flamboyant game area, equipped with the latest technology, is also among the privileges that await you.