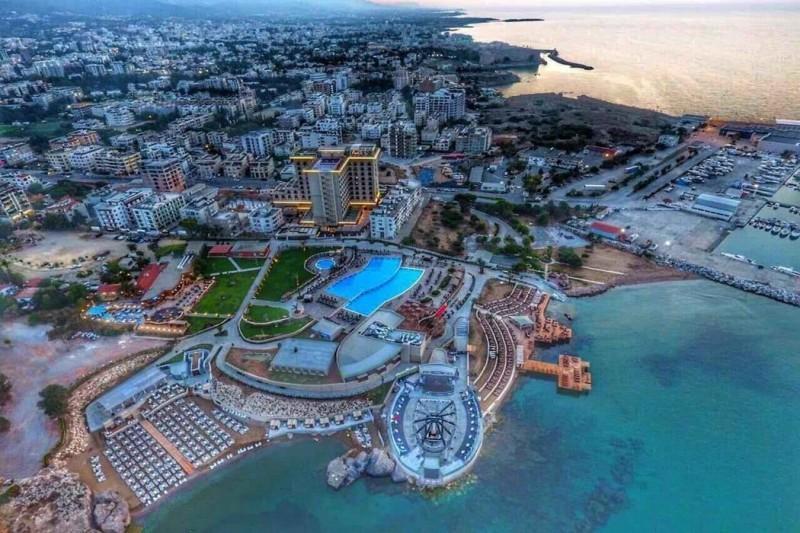 With its seaside location
Lord's Palace Hotel & Spa
opened its doors in May 2016. Located in the center of Kyrenia, Northern Cyprus, this 5 star hotel is preferred by business and leisure visitors.
Lords Palace Hotel
is 38 km from Ercan Airport.
Lord's Palace Hotel Kyrenia
is within walking distance of the center of the city, where every detail is considered for the guests, comfort and technology is kept in the foreground, 1 king suite, 19 suites, 250 rooms and 500 beds. It offers rooms with all amenities for a comfortable holiday.
Offering views of Bella Marin, the Five Fingers Mountains and the most popular entertainment destination of Kyrenia, Bella's Palace, hotel is amongst the Cyprus hotels, it is one of the best hotels in Turkey.

During your holiday breakfast, lunch and dinner from open buffet and standard drinks from the hotel to be taken during meals.

Breakfast: 07:00 - 10:30; Lunch: 12:30 - 14:30; Dinner: Between 18:30 - 21:30. The hotel is set alcoholic and soft drinks are included.

Box Drinks, Turkish Coffee, Cappuccino, Espresso, Latte, Fresh Fruit Juices are paid.

Spice Restaurant; Kömür Steak & Ocakbaşı is closed on Mondays. By reservation and charge.

Our facility has its own pier. You can have fun with the indoor and outdoor swimming pools. You will find the opportunity to spend time on the beach with sea bikes, jet ski, canoe, catamaran and surf services. There are surfing facilities for action-loving guests. Doctor, hairdresser and car rental services are also available.
Spa; By re-storing the energy you have lost throughout the year,
Lords Palace Kyrenia
prepares you for a vibrant and dynamic social life, where you can join in with a vigorous, fit body. You can relax by using the hammam and massage services in the facility and feel yourself refreshed and relaxed.
The spa center is open from 08:00 to 20:00.