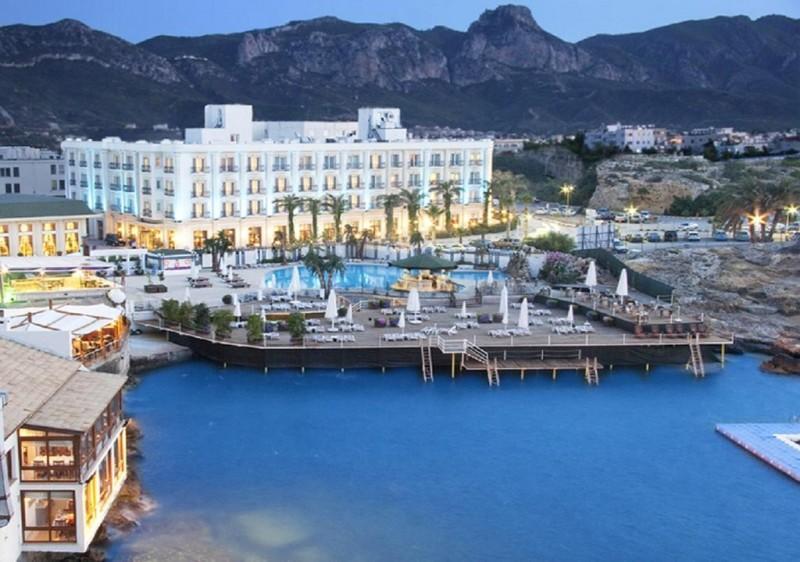 Kyrenia is one of the most beautiful cities of Cyprus. Kyrenia, which causes different views due to its being a port city, is also one of the most visited regions by tourists. Kyrenia attracts the attention of tourists with its hotels as well as its historical and touristic places. Kyrenia, which hosts luxurious hotels, is one of the best places to stay in Cyprus. Cyprus Kyrenia hotels offer you quality and luxury at the same time in terms of accommodation. You can enjoy your Cyprus holiday by staying at the hotels located in the city center or by the sea.

Experience a Luxury Holiday at Acapulco Resort Hotel
Acapulco Hotel Cyprus, one of the most luxurious hotels serving in Kyrenia, is a 5-star hotel by the sea. Acapulco Hotel, which stands out from other hotels in many respects and carries itself to the top, attracts attention as one of the most popular hotels in Kyrenia. The hotel, which continues to serve with a very modern appearance after the restoration works carried out in 2010, has 857 rooms of different types. Cyprus Acapulco Hotel offers you the opportunity to have a luxurious holiday in a quality hotel. In this hotel, which is quite diverse in terms of service, you can enjoy your stay either in summer or in winter.
Feel Exclusive at Cratos Premium
Kyrenia, the port city of Cyprus, is a very rich city in terms of hotels. The number of 5-star hotels where you can find all kinds of services in the region is also quite high. Cratos Hotel is one of the leading Luxury hotels serving in Kyrenia, Cyprus. Standing out with its seafront location, the hotel has a long private beach. In addition to this, Cyprus Cratos Hotel offers its guests pleasant moments with its spa center and casino; It continues to entertain its guests with different programs on special occasions such as New Year's Day, Valentine's Day and holidays. If you want to have a holiday experience where you can feel special and relieve the tiredness of the whole year, you can choose luxury hotels in the Kyrenia region.
Enjoy Your Stay at Elexus Hotel
Located among the seaside hotels of Kyrenia, Cyprus Elexus Hotel has all the facilities for both adult and children guests to have a pleasant holiday. The hotel, which has been designed considering all the needs of its guests both in the rooms and throughout the hotel, offers holiday opportunities in different concepts. In the hotel, there are meeting rooms where you can spend time with your family as well as hold business meetings and hold congresses. In addition to this, the hotel, which has special facilities for honeymoon couples, also draws attention with the fact that it has one of the largest aquaparks in the region. If you prefer Kyrenia for your holiday, you can reserve your place after a short hotel and price search. Cyprus Kyrenia hotel prices vary depending on factors such as the size of the hotel, the variety of services it offers, and the things included in the service. You can have a fun holiday and relax in Kyrenia, where you can find hotels suitable for every budget.