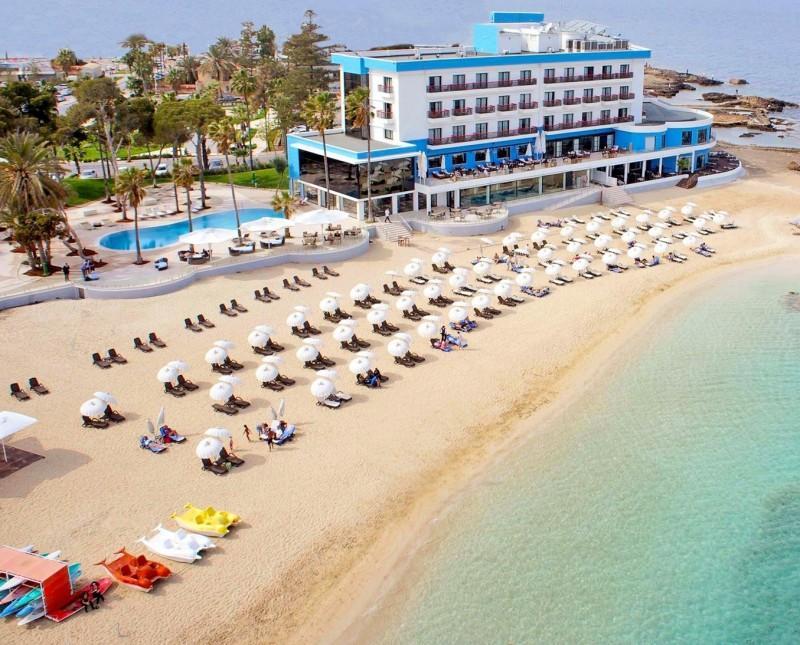 Opened in 2011, Arkin Palm Beach Hotel; it is the pearl of Northern Cyprus Famagusta with its magnificence, quality and customer satisfaction-oriented service. You can enjoy a peaceful and joyful holiday with your family or friends in our comfortable rooms. Arkin Palm Beach Hotel is a star among the hotels in Northern Cyprus.
Arkın Palm Beach Hotel
is 53 km from Ercan Airport and 5 km from Famagusta.
Arkin Palm Beach Hotel Famagusta Northern Cyprus
serves half board concept.
Arkın Palm Beach Hotel
Cyprus
is located on the seafront, just off the indoor Maras area.
Arkin Palm Beach Hotel North Cyprus
has its own pier. In
Arkin Palm Beach
you can taste the Mediterranean cuisine at A la carte restaurant, outdoor restaurant, indoor restaurant. The buffet, which carries parts from all world cuisines, will provide an unforgettable experience to you and your loved ones from the first day to the last day with the special activities, all the facilities and staff that have been educated for months to open the way for good service.
You will have the opportunity to cool off in our indoor and outdoor swimming pool, but you should definitely also explore the unique sea of Famagusta. You can wander on the seafront of Famagusta with our sea bike services, and you can explore the closed Maras region remotely.

Arkin Palm Beach Hotel Northern Cyprus
; There are fitness, private massage salons and a spa center. Doctor, hairdresser, market, car rental, room service is among the paid services. There are many bars in our hotel for a pleasant stay.
In our rooms: air conditioning, TV, wireless internet, telephone, safe, mini bar with European standards we serve our valuable Cypriot lovers. You will feel the difference when you stay at
Arkin Palm Beach Hotel Famagusta
and you will definitely book again to experience this beauty again.