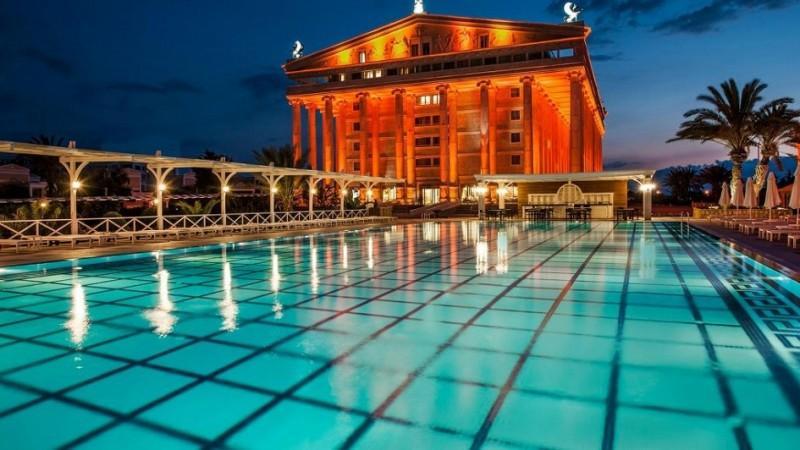 If you want to spend an amazing holiday in Northern Cyprus, you can enjoy a 5-star service if you are looking for perfection. We have researched the most prominent 5 star hotels for you. You can choose any hotel according to your wish, demand and budget. You can have a great holiday in Cyprus.

Merit Crystal Cove Hotel & SPA
Merit Crystal Cove Hotel is located in Zephyros Bay, one of the most beautiful places in the Turkish Republic of Northern Cyprus, with a clear blue view of the Eastern Mediterranean. Located in Kyrenia, where blue and green meet, 2.2 km from Escape Beach, the hotel has an all-inclusive plus system. You can rest and relax with the spa services offered at this hotel.
Located in the pine-covered part of the island, Gillham Vineyard Hotel is the only vineyard hotel in Northern Cyprus. You wont understand how time passes with comfortable and modern independent suite rooms, swimming pool and spa services.
Located on a seafront location in Bafra, this hotel is located on a 125 decare tourism wonder. The facility brings you Concorde luxury and ultra all inclusive service. While you experience a taste journey and festive in delicious ala carte restaurants, you can also enjoy the fun animation shows.
Located in Kyrenia, which stands out with its environmentally friendly hotel feature in Cyprus, Merit Royal Hotel & Spa is appreciated by its guests. The facility offers flavors suitable for all tastes with a five-star service quality in a personalized concept. The hotel's Spa Center includes an indoor pool, Turkish bath, sauna and massage treatments.
Salamis Bay Conti is located on the glittering eastern coastline of the Mediterranean. It is in a great location for you to enjoy the unique holiday with its golden beaches, natural beauty and magnificent pier on the sea. There are so many possibilities in this beautiful resort with rich history and culture. With its restaurants, spa and fitness center, it provides a pleasant holiday in a lush bay. The hotel offers service to its guests with more than 200 meters of private beach.
The Savoy Ottoman Palace Hotel
The Savoy Ottoman Palace Hotel bears magnificent traces of Ottoman culture. The hotel is located in the city center of Kyrenia. The tastes of traditional Turkish cuisine await you here. Featuring luxurious architecture, the hotel has the island's most famous beach. The hotel has two private beaches. The hotel has a pier on the beach.
Noah's Ark Deluxe Hotel & SPA
Noah's Ark Deluxe Hotel & SPA is an all-inclusive facility; This magnificent facility is located at the seafront. The facility also has its own beach. There is also a pier where you can watch the unique sunset view. You can have fun with the animation shows organized at the hotel.
Kaya Artemis Resort offers a service where you can enjoy the pleasure of sea, sand, sun and a four-season holiday. You can enjoy an unforgettable holiday with its unique untouched exotic beach and clear blue sea. Thanks to its architecture similar to the historical Temple of Artemis, rooms enriched with luxurious amenities, pools, spa and beauty center, and all other attractive features, you can relieve the tiredness and stress of the whole year